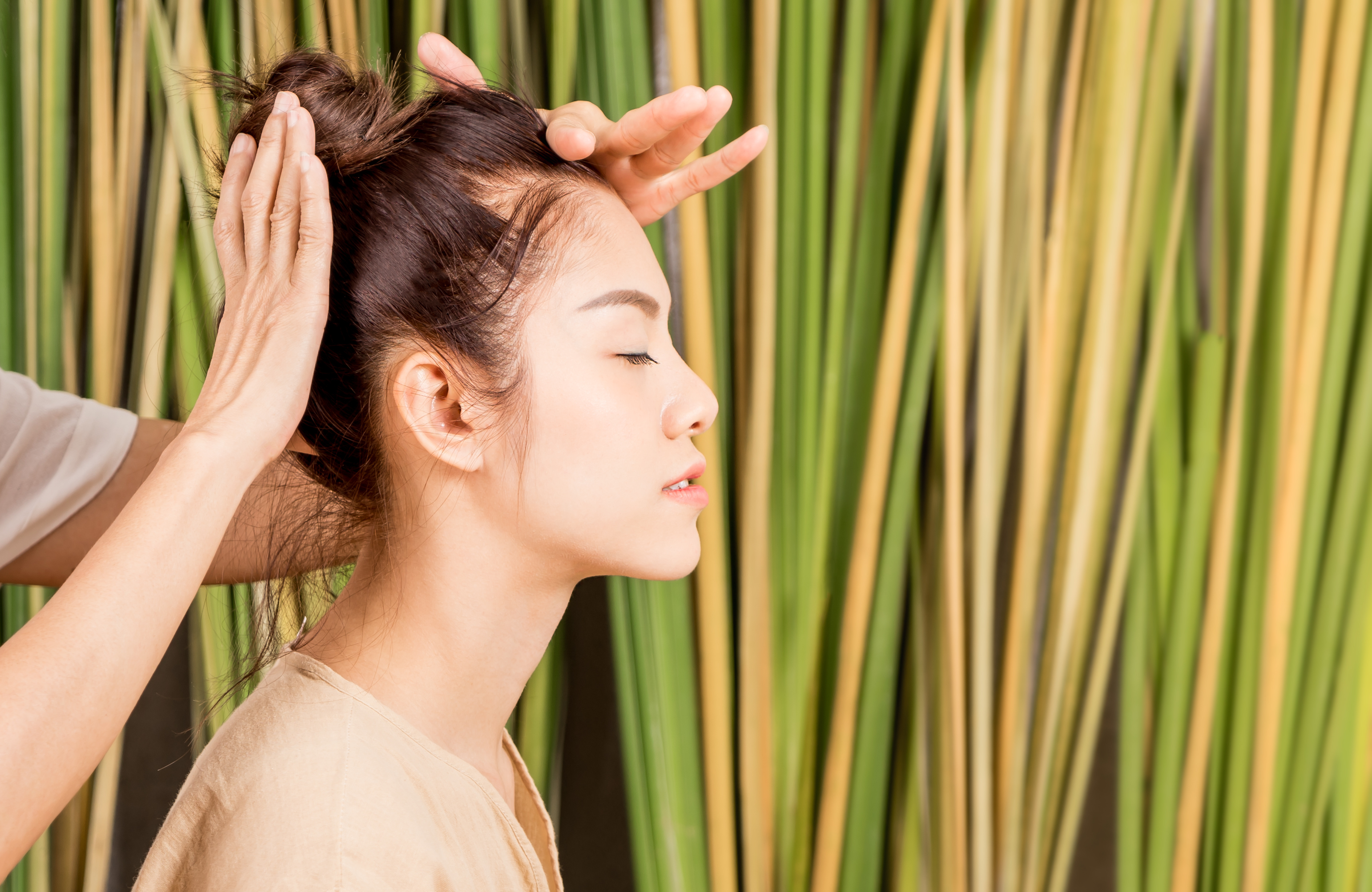 Indian Head Massage
Indian Head Massage is an effective and relaxing holistic therapy based on old Ayurvedic techniques and practiced for many years in India and recently in the West. It works on the part of the body that is most affected by stress and specifically on the upper back, shoulders, arms, neck, scalp and face, with the client remaining seated in an upright position.
The Benefits of Indian Head Massage:
Stimulates and improves lymphatic circulation
Provides additional oxygen to the brain
Improves concentration and eases mental tiredness
Relief from acute and chronic neck and shoulder stiffness
Restores joint mobility
Provides relief from disorder such as Earache, Eye Strain, Tinnitus, aching jaws from clenching or grinding teeth, Sinusitis, Headache, Migraine, Insomnia, and relief from hair disorder associated with stress such as Hair Loss, Alopecia, Dandruff, Psoriasis, Scalp Tension.
Releases of anxiety and stress
Sense of calmness and tranquillity
General feeling of well-being and of having been healed
A standard session lasts 30 minutes and involves the use of different techniques such as effleurage, kneading, stroking and compression movements over the shoulders, back, arms, neck, scalp and face while the client is sitting in a chair completely dressed (it will be asked to wear a vest top with thin strap). I will use a very small amount of natural and organic oil during the treatment to ease the work on neck, shoulder and back. I am not going to use oil on hair and face.
Clients report that Indian Head Massage is deeply calming and relaxing and after the treatment they feel more energised and revitalised.
What skin care products do you use?
I use Evening Primrose Oil and Coconut Oil!
They are organic oils, cruelty free and vegan friendly.
Evening Primrose Oil is an excellent emollient for dry, irritated and mature skin and suits all skin types. Its strenghts? It soothes, protects, brithens, repairs and moisturises! It is perfect for a super relaxing experience!
Coconut Oil is a fractionated oil and therefore less slippery than the traditional coconut oil making it ideal for massage.
It is good for all skin types, is moisturising and nourishing. Its antioxidant properties makes it great for stopping wrinkles and skin irritation.