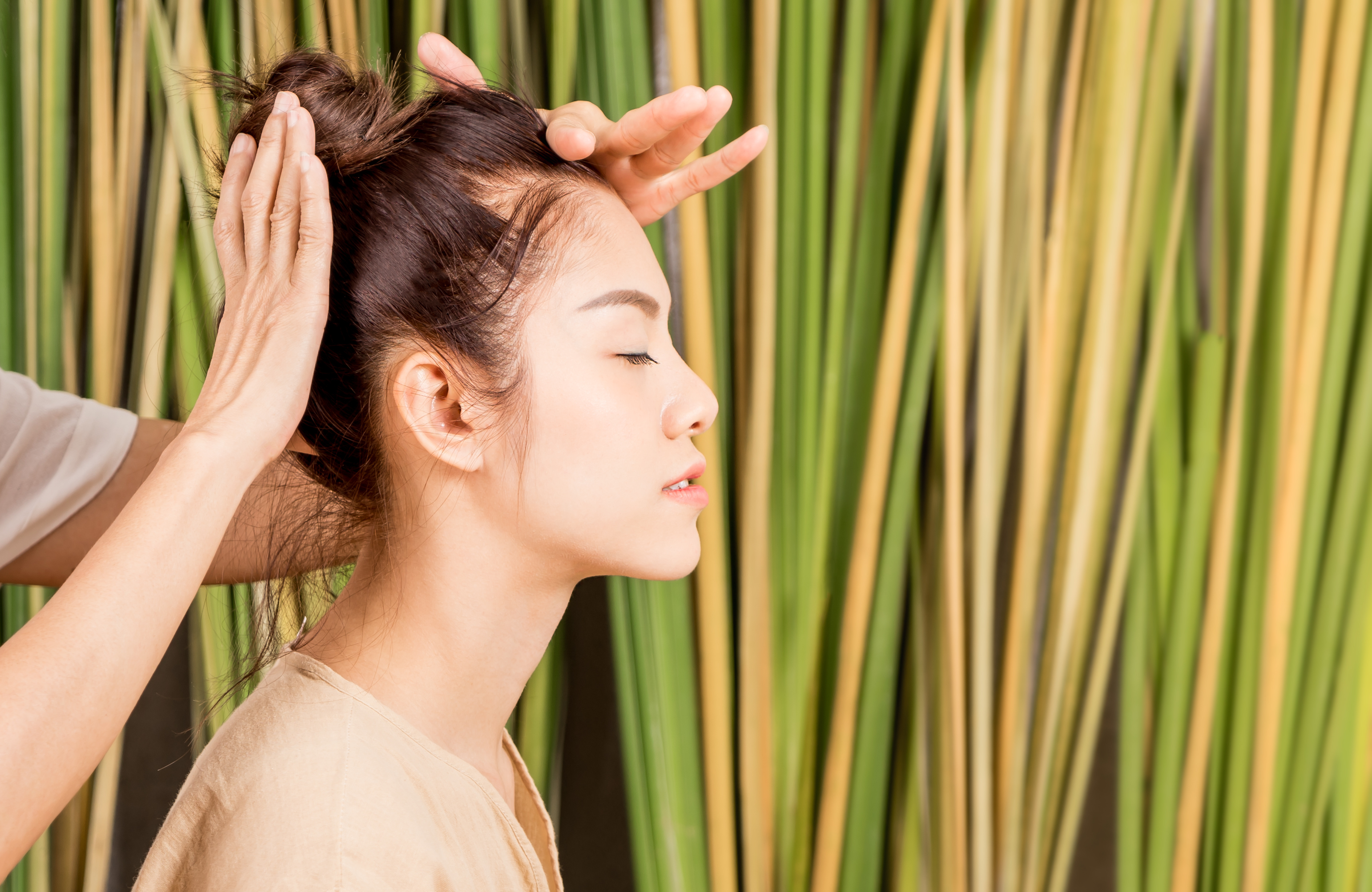 Indian Head Massage
Indian Head Massage is an effective and relaxing holistic therapy based on old Ayurvedic techniques and practiced for many years in India and recently in the West. It works on the part of the body that is most affected by stress and specifically on the upper back, shoulders, arms, neck, scalp and face, with the client remaining seated in an upright position.
The Benefit of Indian Head Massage:
Stimulates and improves lymphatic circulation
Provides additional oxygen to the brain
Improves concentration and eases mental tiredness
Relief from acute and chronic neck and shoulder stiffness
Restores joint mobility
Provides relief from disorder such as Earache, Eye Strain, Tinnitus, aching jaws from clenching or grinding teeth, Sinusitis, Headache, Migraine, Insomnia, and relief from hair disorder associated with stress such as Hair Loss, Alopecia, Dandruff, Psoriasis, Scalp Tension.
Releases of anxiety and stress
Sense of calmness and tranquillity
General feeling of well-being and of having been healed
This service is available in a few days. I will take booking soon.
Thank you