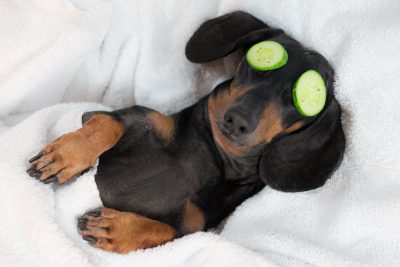 Where can I find you?
Currently I do not own a private treatment room and I only offer home visits in central London within zones 1 and 2 (only female).
Do I need to have some illness to try Reflexology?
No, you can enjoy a Reflexology treatment whether you are healthy or you may have a disorder. Reflexology is believed to be a preventive therapy that help your body to keep itself healthy and balanced.
Does Reflexology hurt?
Some reflex points on your feet/face may be sensitive. However I always ask my clients if the pressure I use is comfortable for them. Never Reflexology should be uncomfortable, the pressure will be adapted every time to client needs.
Who can benefit from Reflexology?
Everyone can have Reflexology: female, male, elderly, children and babies. (please note that I offer only home visits for female). The treatment will be adapted accordingly (for elderly, children and babies it is preferable to give a lighter and shorter treatment).
How many treatments will I need?
To receive the maximum benefit from Reflexology it is recommended undergoing at least 5 treatments although it may varies from person to person. However, some clients have reported feeling very relaxed and have felt some benefits from after just one or two treatments. Packages of 5 treatments discounted have been thought for those who wish a course of 5 or more treatments
Is there any contra-indication?
Although Reflexology is a safe and natural therapy, there may be some cases on which it would be recommended do not treat, for instance in case of any undiagnosed pain, fever, nausea, vomiting and diarrhoea, deep vein thrombosis (DVT), under the influence of drugs/alcohol, contagious/acute infectious disease, gangrene, haemorrhage and in case of flight planned on the next 24 hours.
In other cases I may need to ask for a GP permission before treating you such as in case of cancer, pregnancy, several heart conditions, mental issues, epilepsy, kidney infection, some disorders of the nervous system, recent medical tests/procedures, recent operations or any recurrent pain or rare condition.
Do you offer Hand Reflexology?
Yes, I do! Reflexology can be performed both on feet and hands. Hand Reflexology can be used in situations where there is no space and time to work on the feet, in case of clients who have ticklish feet or who just feel embarrassed to show their feet. Furthermore Hand Reflexology is a valid alternative in case of some infectious condition (Athlete's Foot).
I have read in the Prices section that the price may be increased of £5 based on the location. How can I now how much I will be charged?
The prices listed on the Prices section are referred to an overall journey from my home (around Borough Station, South East London) to the client's home of maximum 1 hour and a half. The £5 extra may apply for an overall journey within 1 hour and a half and 2 hours (if you live in zone 3 and/or you think that the my overall journey may be more than 2 hours, contact me). Note that I will not probably need to charge you £5 extra because by bus and tube I can easily reach locations that are even in the opposite side of the city, especially if your home is close to bus stops and tube stations. If you have any doubt feel free to contact me (see Contact section).
Do I need to provide something for the treatment?
In order to offer you the best and effective treatment, I will need a chair, a sofa or bed for you, cushions/pillows to support your head and feet and blanket to cover you (note that you will be completely dressed). I will provide organic and natural oils/balms (suitable also for vegan), cotton hand towels to keep warm your feet and relaxing music if you wish. You can wear whatever make you feel comfortable and at ease as long as I can have access at your feet and legs/ankles (in case of Facial Reflexology you need to remove any accessory from the hair and also earrings if too big. You don't need to remove your make up).
I bought the "Package 45 min" for 5 treatments of Facial Reflexology but I changed my mind and I would like to do only three treatments of Facial Reflexology and two of Reflexology. Is it possible?
Of course! Once you buy your "Package 45 min" (or "Package 30 min") you can get both Reflexology and Facial Reflexology.
How can I buy a Gift Voucher?
Gift Vouchers are available on request for the value of £40, £80 and £120 (I don't sell Gift Voucher online). Please see my Terms and Conditions. Contact me if you have any question.
Do you sell Gift Voucher for 30min treatment?
I don't sell Gift Voucher of the value of £32 for 30min treatment but the receiver can still use any of my Gift Vouchers for a 30min treatment.
If for example you buy a Gift Voucher of the value of £80, the receiver can spend it towards 2 reflexology treatments of 45 minutes (which are worth £80) or towards 2 reflexology treatments of 30 minutes (which are worth £64). In this last case the £16 remaining balance will be hold on the Gift Voucher and can be spent afterwards towards any reflexology treatment by adding the difference.
Do I need to pay upfront?
No, you don't need to. You can pay at the time of treatment by cash or card.
What does MAR stand for?
The letters MAR after my name indicate I am a member of the Association of Reflexologists and represent Excellence in Reflexology. As a full member of this well established professional body, I meet high standards of good practice and I am committed to Continuing Professional Development (CPD).